I was on a podcast!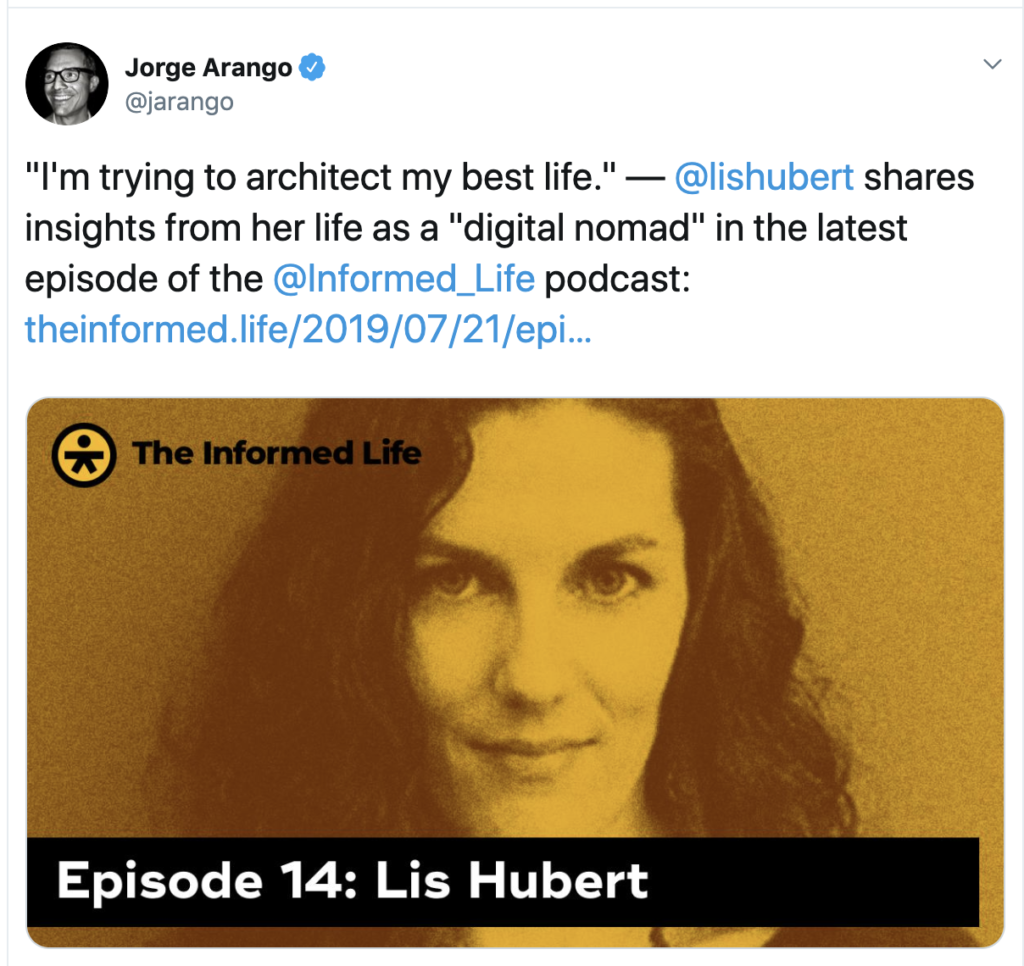 Last month, while housesitting in the Columbia River Gorge, my friend and colleague, Jorge Arango invited me to be a guest on his new show The Informed Life podcast.
Here's a description of the show from the website: The Informed Life is an interview-based podcast that explores how people from different fields manage their personal information ecosystems to be more effective.
I had a blast chatting with Jorge about my journey; how I choose where to go, what I learn along the way, and, most interesting, what structures I put into place to keep going.
Take a listen when you have 30 minutes of ear time to spare, and be sure to report back on what you think!
Lis Hubert on Living an Intentional Life
---