Young women need to realize that being brave is in their DNA, and living brave is something this world doesn't support. ~ My mentor Jeffrey
I see now that living brave often times means living my individual truth. However, living individually is an experience my humanness doesn't support.
From this conflict I find that I have two choices. One, stake a claim on my individuality, which, though isolating at times, feels really great throughout my being. Or, two, teeter on the edge of my identity which resonates as feeling weird, sticky, and wrong.
When I have this choice before me, it's of utmost importance for me to live brave, choosing to stand in my uniqueness. These choices are, after-all, the moments when I am chiseling myself out of the stone of ordinariness, and thus defining who and why I am.
I'm Brave… Huh?
Recently, I traveled from Xalapa, Mexico to Las Cruces, New Mexico. My first few days back in the States, I participated in a Mini-Retreat with 4 (quite amazing) business women and friends.
Over dinner one night, one of the women commented on how brave she thought I was to be on this journey. It was funny because even after a few years of working on myself, I noticed how her compliments were hard for me to internalize.
It's true. It's taken me a long time to start to own that my journey is unique, and to begin to celebrate it as such. For most of this time, I've seen what I'm doing as simply living my truth, and, being honest, that really hasn't felt all that brave.
Most times when I've thought about my life, I've felt ashamed… outcast. It is only in recent months I've begun to TRY to accept my actions at attempting to architect my best life from the core of my being as worthy. In addition, It's taken me 37 years to see how truly hard doing such a thing is… and how sincerely brave.
An Example of Choosing the Great Feeling
Part of my recent travels from Mexico back to the US involved me having to face one of these important choices. I could hover on the edge of my truth, spending money to avoid perceived fear and discomfort, or I could go towards my fear, save said money, and ultimately step into my light.
When I thought about choosing the former, I felt disgusted and uneven. When I thought about choosing the latter, I felt coherent. (NOTE: for more details on the story check out my YouTube channel).
I chose to follow my truth and face my fear and discomfort. Sure enough, in the end I found had nothing to fear, and I was able to feel FREE by following my gut.
Then There's the Not-So-Great Feeling
During the aforementioned mini retreat, I was delighted and inspired being around like minded women. But, during one of our adventures, the crude feeling appeared.
The five of us were in the White Sands National Monument and, while we were exploring and enjoying, I sensed something in me shift. As I watched and listened to the other women, I felt ashamed and outcast (NOTE: none of the ladies did anything to prompt these feelings (quite the opposite, actually)).
The instant was so poignant, it prompted today's reflection.
I realize that the shift was due to me noticing my differences, but, instead of loving them, I pushed them away. I wasn't yet able to own my uniqueness, and so the shame emerged.
What I believe those differences are doesn't matter. The point was that I felt so very distinct and wasn't yet brave enough to step into the contrast.
In fact, up until the writing of this piece, and the realization of this lesson, when I looked back on the photos all I see is that icky feeling: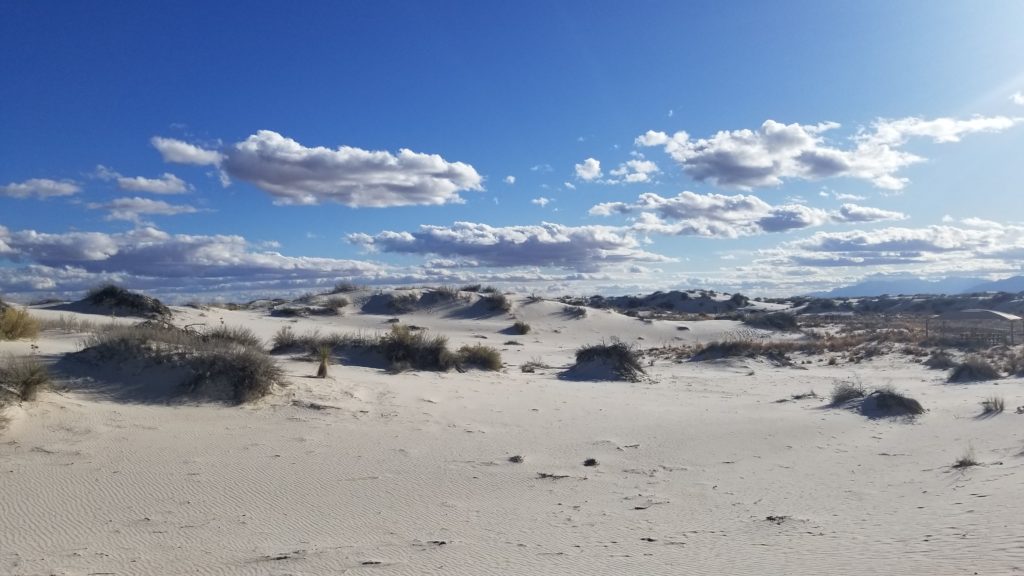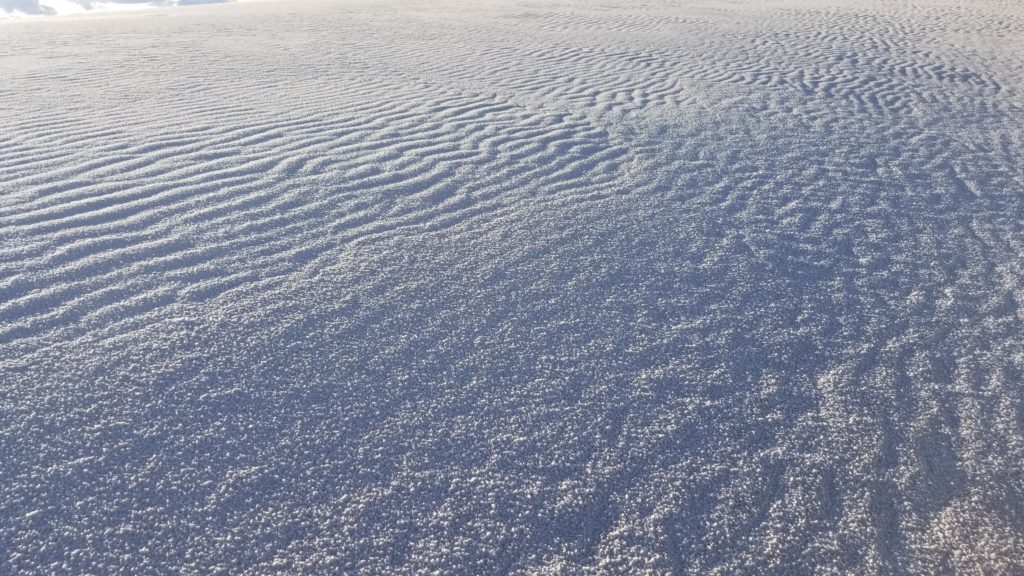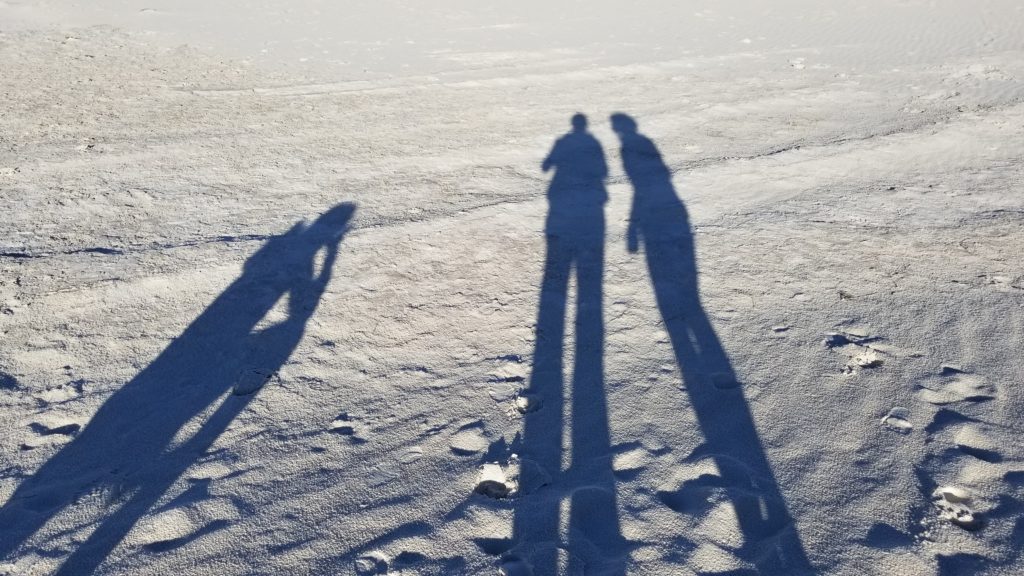 Why Feel Icky for Being Different?
Coming to this realization, I came face to face with my mentor's point: living brave (i.e. living our truth) IS in my DNA, but it's oh so hard to align with.
Why?
By owning how I'm different, I run the risk of not belonging, but as a human being I am wired for this belonging. Further, I am advertised to CONSTANTLY with information triggering my need to belong, and my fear of being an outcast, and these messages get through. They make it hard for me to step outside of the norm without fearing for my own survival.
So yeah the world doesn't support me (or many of us) living brave by living our truths because, well, it's bad for business. You can't sell people who are brave as well as those who aren't… but I digress.
My Fears Unearthed
I won't lie, I had a hard time writing this post.
I now see I feared being outcast for writing these ideas. Alongside the fear though was this deep need to express SOMETHING in regards to my mentor's quote above.
I believe this second sensation was the knowing that by writing this post and sharing my different ideas, I would be brave, stand in my truth, and find further congruence.
My higher knowing pushed me this way because it remembered how GOOD it feels not to pretend anymore.
Feeling Good By No Longer Pretending
In times like when I sat down to write this piece or when I was deciding about my travel or when I was realizing my differences in the desert…. these are the defining moments.
Going towards and then through that weird/gross/anxious feeling I have, IS "doing the work". Not trying to make myself feel good, but accepting I don't feel good and unpacking why.
Then by choosing myself in these moments, the real change happens. This is where I'm the most brave, where we can all choose to be brave.
If I succumb to the comfort of perceived belonging through similarity, if I try to belong instead of to be myself, if I don't go through the awkward feelings and CHOOSE DIFFERENTLY, I hold myself back from being myself.
If all of this, then the cycle of self discovery, and ultimately self expression, is stalled.
How Can I Be Sure? I Can't Be
How can I be so sure of what I'm saying? How do I know it's all worth the risk?
I'm not.
What I do know is that living brave, so far, and making decisions that go against that gross feeling, has brought me the benefits I seek.
I also know that doing this is necessary for ME to architect my best life.
The Only Guarantee
It's at this late hour when I realize I can practically guarantee myself I won't belong to many of the people and situations I thought I belonged to (but really never belonged to) if I can continue my quest to choose my differences and live brave. But… I'm OK with this.
Fact is, at the end of it all I may not belong to the people I used to, but then again I'm no longer the person I was, and that is the entire point!
So yeah, the world doesn't support living brave, but I don't need the entire world's support.
I just need my own. The world can follow.
---