On my last night in Tucson I was lucky enough to have dinner at the house of some new friends. (NOTE: These are also friends of my RVA friends.) My time with them was (too) short, but it was impactful. As we sat outside discussing just about everything, I felt the need to get my anxieties off my chest.
I described to the two of them the doubts I've been having. Most specifically, Are the short relationships I'm making while on the road a reflection of me only wanting to have "good" moments as opposed to hard ones with friends? Am I missing out on that other side of the person to person experience? Will I ever be happy somewhere and with someone?
You get the drift.
The one friend stopped me dead in my tracks. She described to me how she had a recent conversation with their daughter, the topic of which touched heavily on my current existential woes. Her response to both her daughter, and now me, was simple. And, as many simple responses are, it was quite profound.
She described a story in which her and a friend were discussing memories and moments in life. They determined that even though they may not remember every story of their life exactly as it happened, the moments still impacted them for the remainder of their days. She encouraged me to consider this simple wisdom for myself:
All we have is a moment. Enjoy it.
Of course I am paraphrasing this friend's wisdom which I'm sure was much more eloquent and detailed, but this sentiment is what I carried with me. As soon as she said this all the Buddhist lessons I encountered over the years came flooding back. This was the fact I have been overlooking. I felt it stir me.
When I left town the next day, I left knowing I had the support of others to encourage me onward. The road took me into the mountains to the beautiful state of New Mexico. Being from the East Coast I had no idea what to expect from this state, but to say I'm stunned by all it has to offer would be an understatement.
This emotion was underscored by the AirbBnB rental I stayed in on my first night. Unfortunately, I only had one night here, but even that was enough to fill me with comfort and inspiration. And, most importantly, it granted me the best night's sleep I think I've ever had.
I pulled up to the property to find the owner, Beth, working on one of her many art projects. Here, let me share it with you: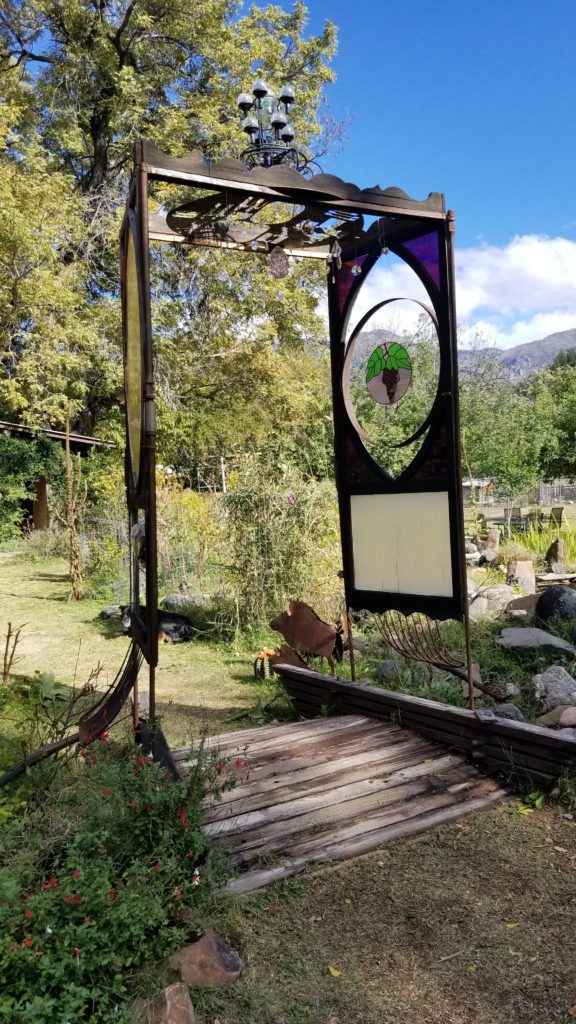 She welcomed me and stated I would be the first AirBnB guest to walk across this new installation. Woohoo! We began chatting and I found myself quickly recapping my anxieties from the night before. You all know how she responded:
A moment is all we have. Live it up!
I guess that was all the universe had to tell me on the topic, and I figured I may as well start listening.
I started by taking a tour around this beautiful property; my jaw dropping at every turn. This woman had the ability to make anything and everything look beautiful. Her attention to detail was simply amazing, and the feeling her work gave me was greatly needed. Here let me share the pictures already: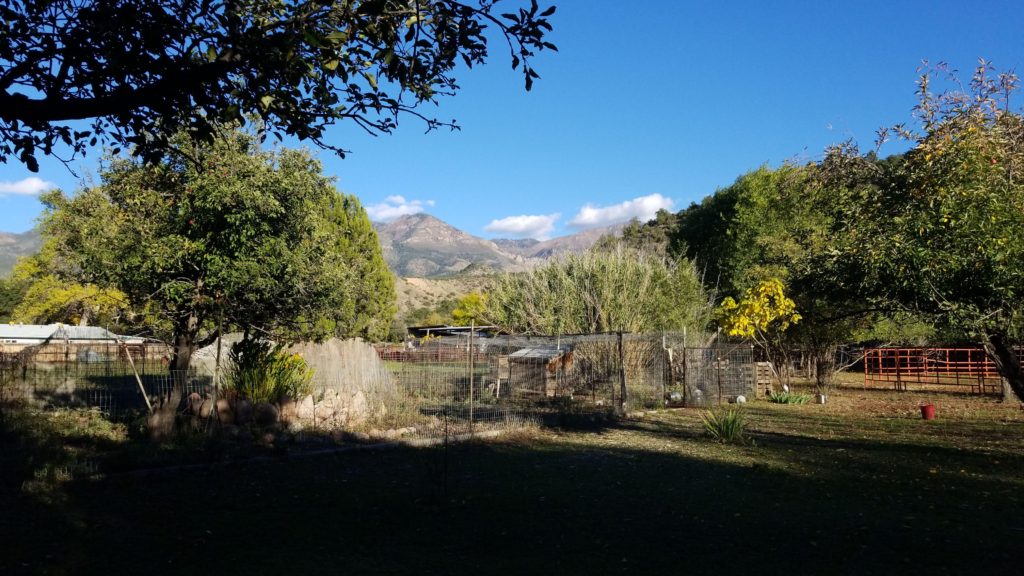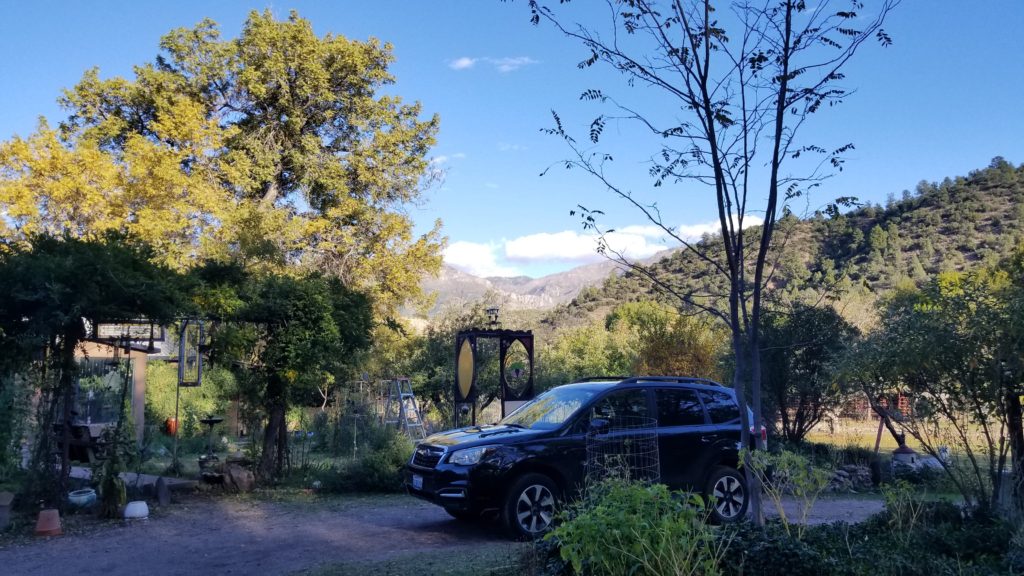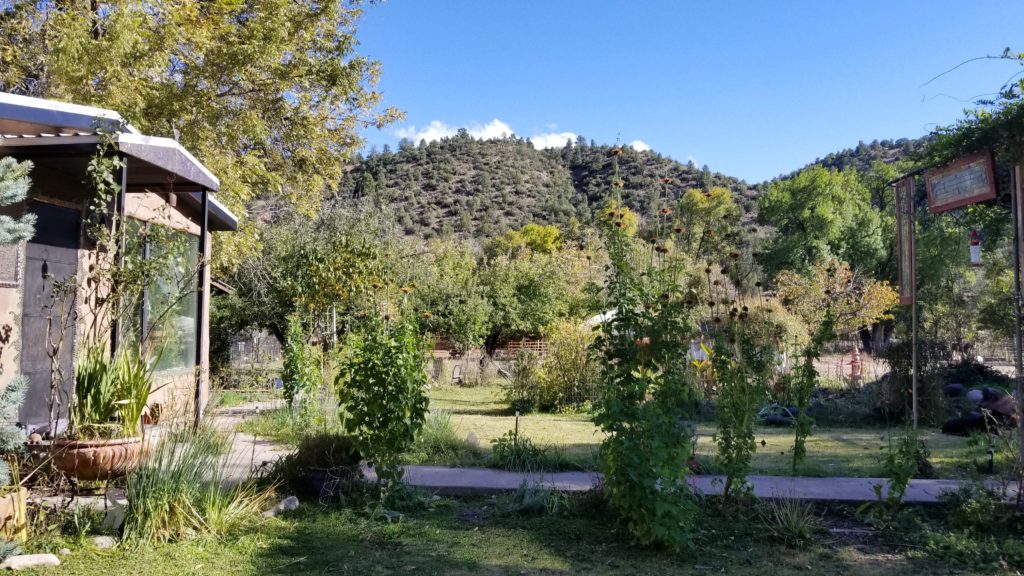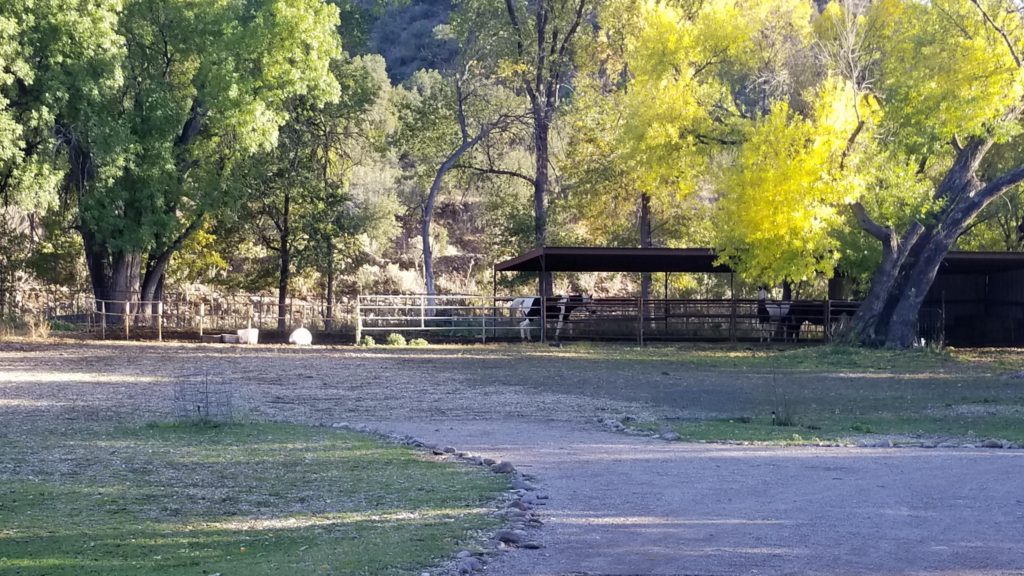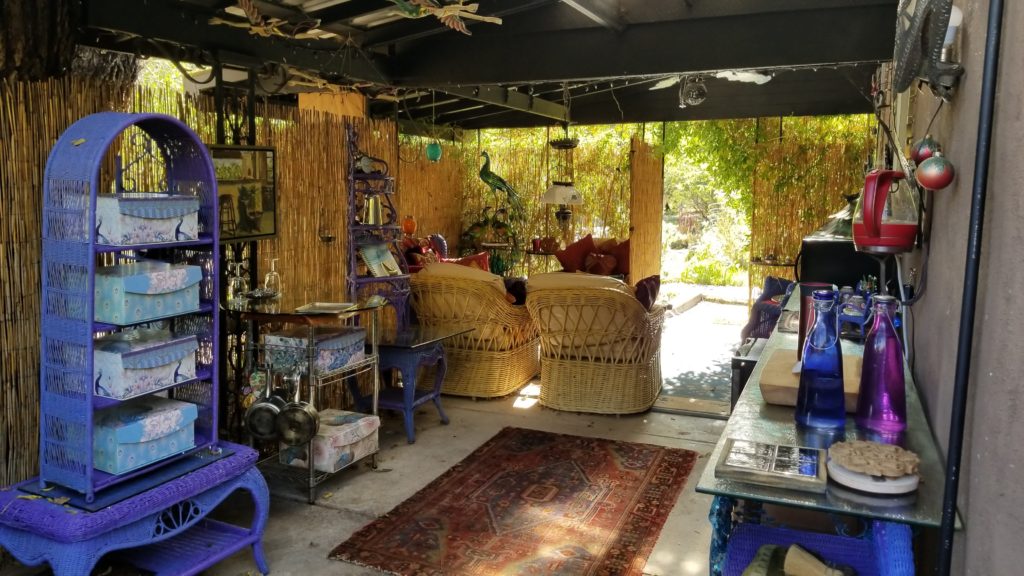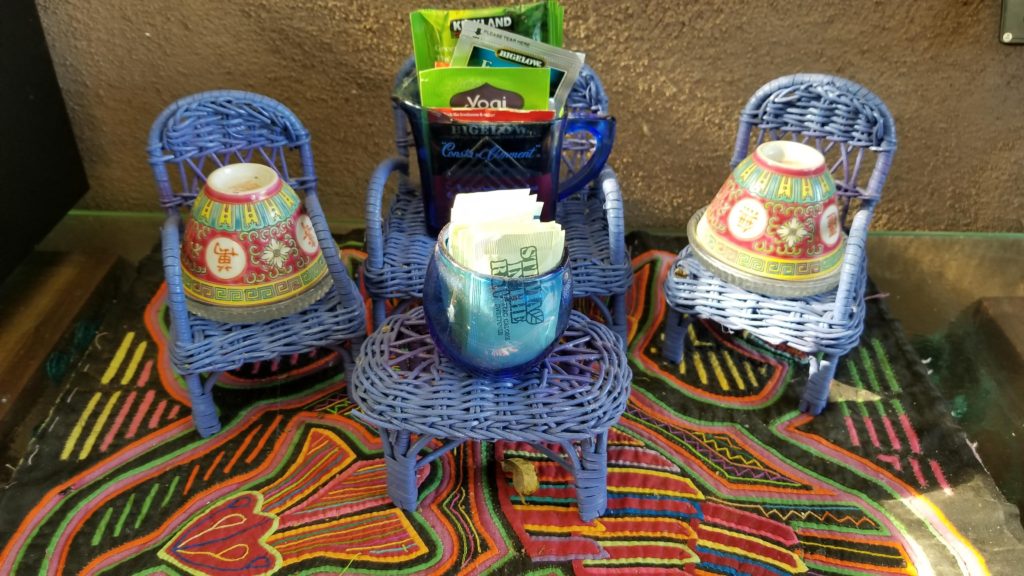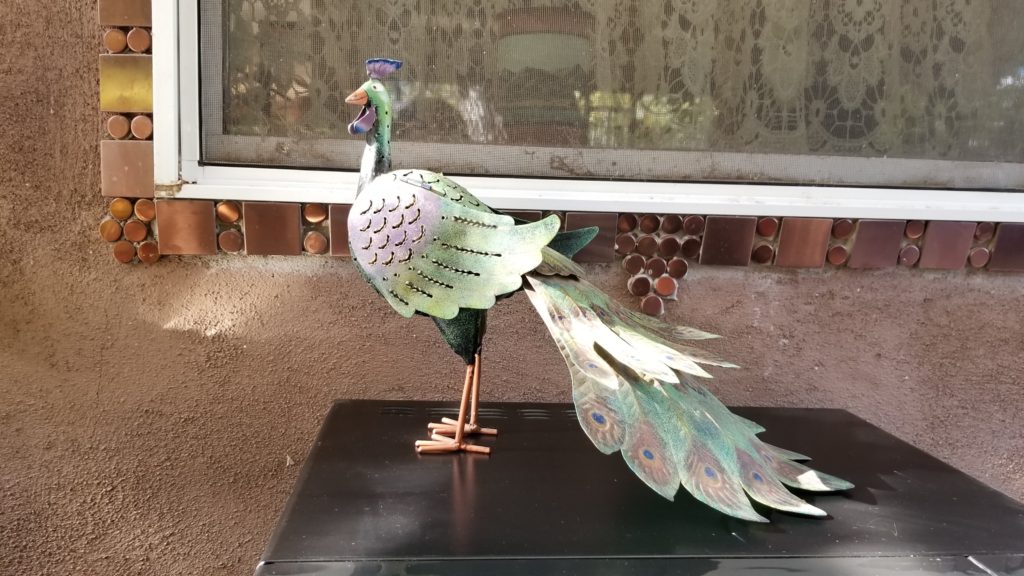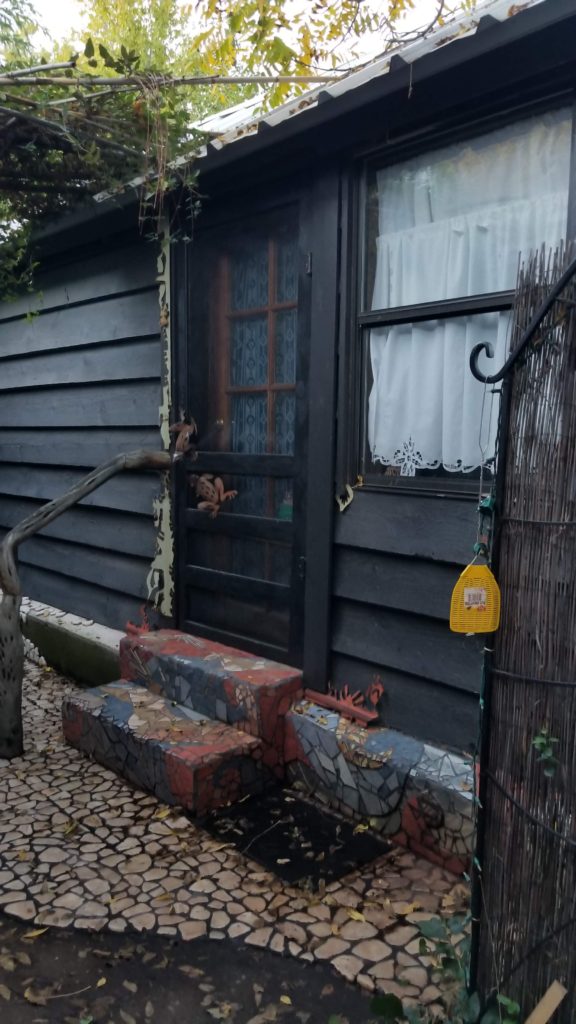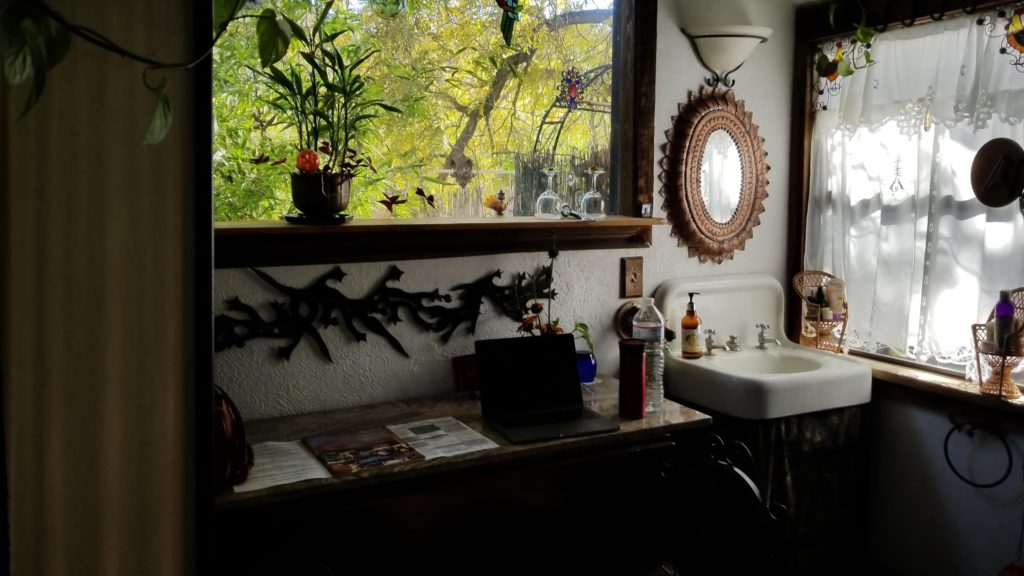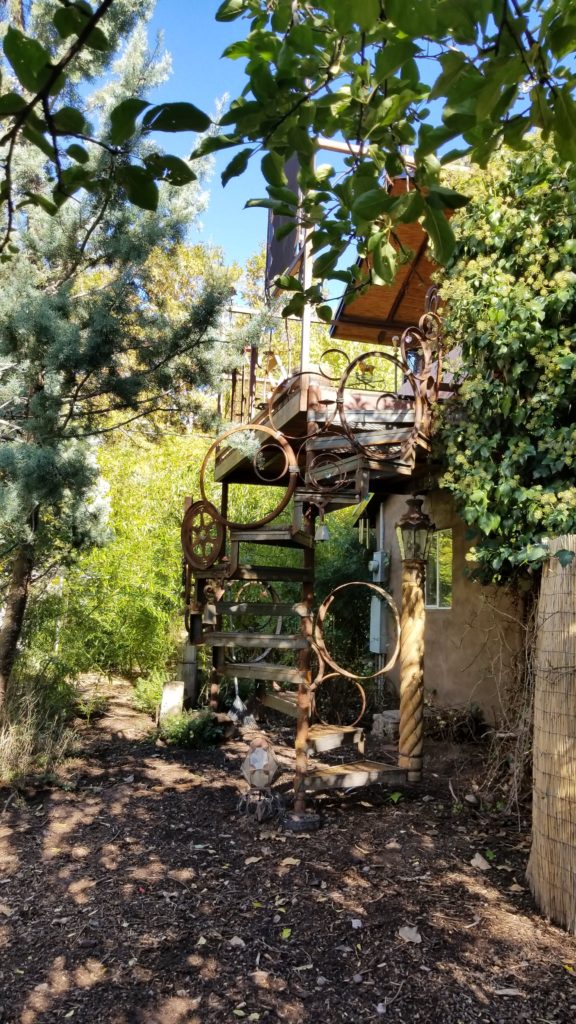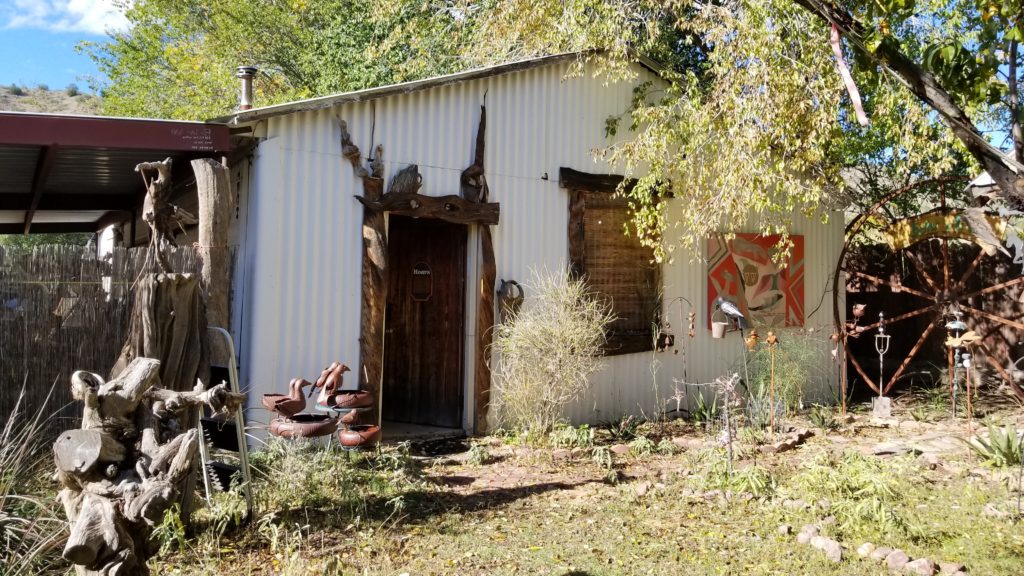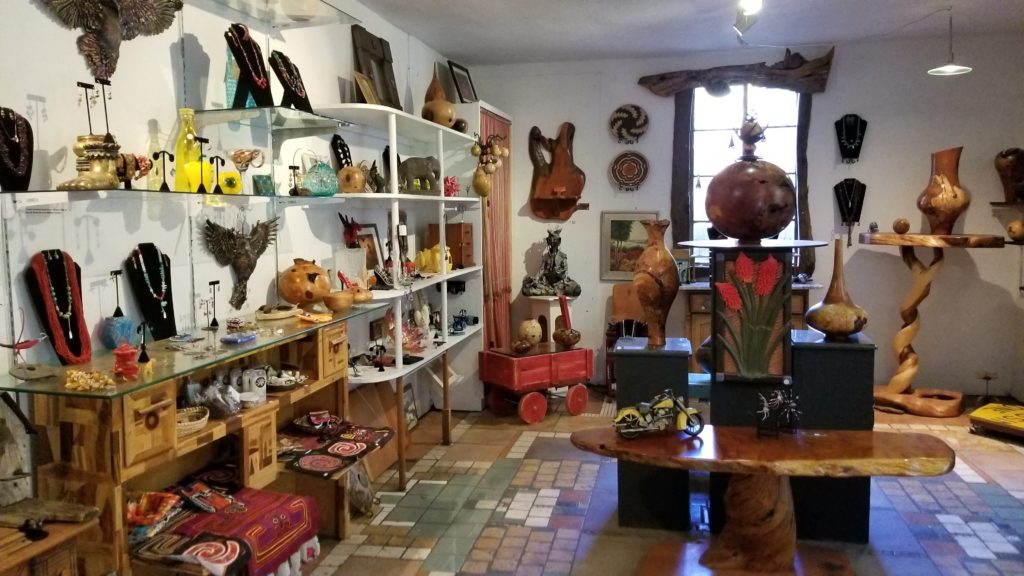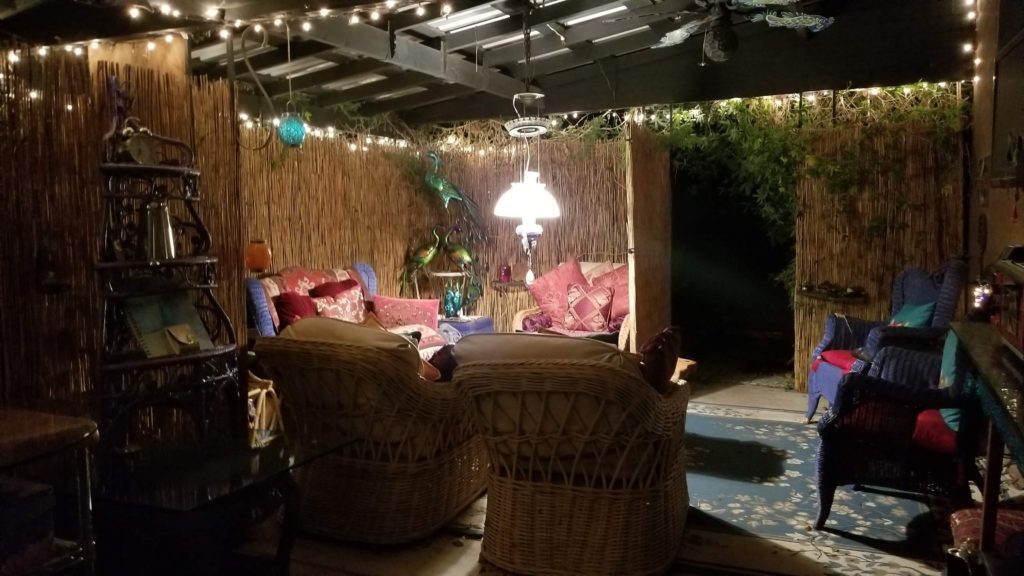 As I sat outside enjoying the cool mountain air, I took in Beth's life. In this small town of maybe 150 people, tucked away in the Gila National Forest, she had people stopping by to help her with art projects or help her fix something or other pretty much all afternoon. She had galleries onsite with incredible local art which people knew to come see. I noted the dream like quality of my experience there, and also noted how much I loved the quaintness of it all.
I reminded myself there are probably just as many downsides to her life than any other life, but since I'm living moment by moment at this point, I pushed those thoughts aside and simply enjoyed the good vibes.
The next day I woke up refreshed and ready to start a new day. It was the best I've ever felt waking up in the morning… I have to be honest. I packed up my gear and got on the road for another 4 hours of driving up to the El Morro area. Along the way, the sentiments of the past few days rang loudly for me, and I finally connected with what my friend was expressing on that Tucson night.
These moments I experienced over the past few days were short indeed. Further, I may never experience the people or places again, but the fabric of them has shifted my perspective. Since perspective is everything, they have shifted my life.
So, what's in a moment? Seems like everything is, no?
---