What you see in the picture above is a simple beaded bracelet, but to me it represents much, much more. This is the bracelet the homeowner of the Tucson house offered me as a departing gift. She often stops on the way back from her adventures and buys jewelry made by the local Navajo tribes. This was one such piece.
I put it on and wore it pretty consistently even as I arrived here in Charlotte. A few nights ago I set it on the bathroom counter for the night, and sure enough the next day it was gone. Of course I looked at the loss as my fault, as this is the kind of thing that happens when you're staying in a house with a couple of curious cats.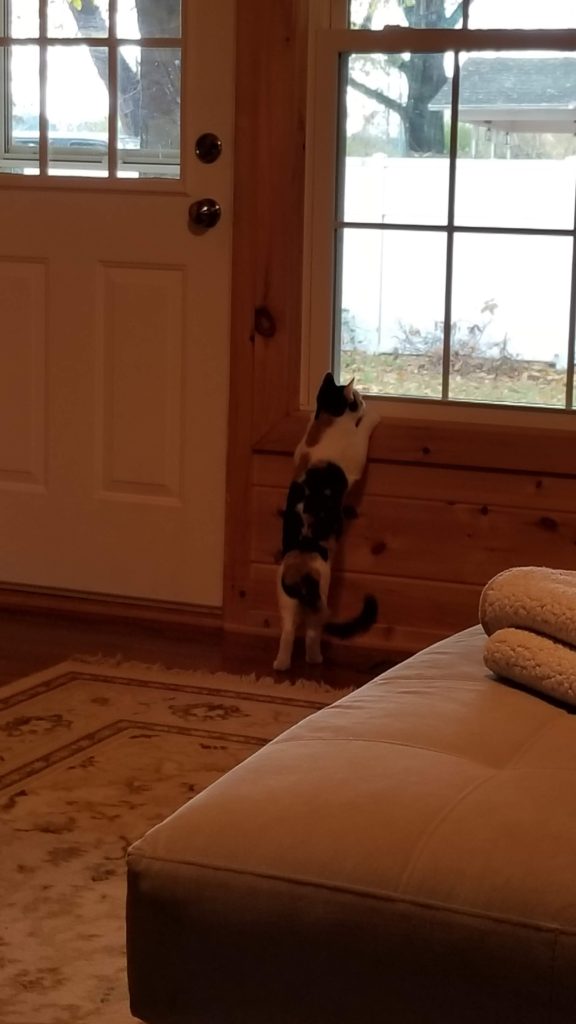 My gut hurt as I recognized the bracelet was gone. How could I be so careless? I'd only had it a couple of weeks and already I had lost it… how stupid of me!
These be-ratings were only part of the story though. I saw my losing the bracelet not just as careless, but as separating me from the experiences I had in Tucson. I saw it as a fracturing of my journey; a carelessness which meant a disregard for the lessons I had learned.
Yeah, I'm that hard on myself.
At the same time, I didn't panic or search high and low for the item. I reminded myself that I carried the sentiments with me; bracelet or not. The bracelet was simply that, a bracelet. It was pretty, but losing it didn't mean my ultimate demise.
I teetered back and forth between these two points of view for several days. At times I felt guilty that I wasn't more torn up over losing such an heirloom, then other times I reminded myself it was no heirloom.
As I was talking with a friend overseas about nothing in particular, I felt moved to share with him this story. The sensation to do so came out of nowhere, but it was powerful. I spewed the story out as he listened patiently. When I was done he smiled at me then said, "You of course know all these experiences and lessons are inside of you. You carry them with you."
Of course I knew this.
Hearing his words made the decision final. I stopped the teetering and let the bracelet go without remorse. I felt free.
The next night I was sitting on the couch watching a movie. Out of nowhere the kitten jumped on my lap, paused as if to set something down, then jumped off my lap.
When I looked down, you know what I saw;
Just a bracelet.
---