Ordinary men hate solitude.
But the Master makes use of it,
Embracing her aloneness, realizing
She is one with the whole Universe.
~ An excerpt from Chapter 42 of the Tao Te Ching – as Translated by Stephen Mitchell
---
I sit writing, hoping you don't perceive the output as a presumption of enlightenment or wisdom. Since my focus here is based off an excerpt from the Tao Te Ching, the irony of my hope doesn't elude me.
What IS the Tao Te Ching, otherwise called The Book of the Way or The Book of The Way and of How It Manifests Itself in the World?
Enter the term "Tao Te Ching" into a search engine and you'll find the following definition:
The Tao Te Ching is the central Taoist text, ascribed to Lao-tzu, the traditional founder of Taoism. Apparently written as a guide for rulers, it defined the Tao, or way, and established the philosophical basis of Taoism.
What is The Tao?
To solve that question, I recommend reading the book. The Lis Hubert version of the Tao's message is:
Stop trying so hard to BE. By trying, you're not being, by not being, you're caught up in trying and therefore missing out on life!
It's a riddle, and yet, the Tao is the most efficient formula for living a fulfilling life I've encountered.
I was reading the Tao Te Ching the other night after a long few days of reflection. I'd been spending a lot of time alone in the countryside, and enjoying the quiet and solitude. More than just enjoying it, I was loving it!
I recognized how much I feared this enjoyment. I started to consider what enjoying my solitude meant. Questions arose.
Why do I like being alone so much? Is my craving alone time just a resistance to connecting and being vulnerable with others? Is me wanting to be alone, me trying to cop out of life?
Then the foundational, ever pervading question: IS SOMETHING WRONG WITH ME?
An aside. I've thought the last question most of my life. Many of us do. We yearn for a "right" way to live, and we're sure it's not the way we're currently living. We believe that by trying hard enough we'll start living "right". Then we presume that when we start living "right", everyone who has denied us will accept us for who we are. Peace and harmony will then reign forevermore.
Hey, I've thought this. So, don't act like you haven't.
Back to the story. As I was reading, one chapter resonated with my recent reflections on solitude, answering my questions surrounding feelings of otherness, ordinariness, and simplicity.
"Stop thinking, and end your problems.
What difference between yes and no?
What difference between success and failure?
Must you value what others value,
avoid what others avoid?
How ridiculous!
Other people are excited,
as though they were at a parade.
I alone don't care,
I alone am expressionless,
like an infant before it can smile.
Other people have what they need;
I alone possess nothing.
I alone drift about,
like someone without a home.
I am like an idiot, my mind is so empty.
Other people are bright;
I alone am dark.
Other people are sharp;
I alone am dull.
Other people have a purpose;
I alone don't know.
I drift like a wave on the ocean,
I blow as aimless as the wind.
I am different from ordinary people.
I drink from the Great Mother's breasts."
---
It has taken millennia to translate and understand the text, and I know my depth of knowledge here is shallow. Still, I've bolded the lines which provide the most meaning to me at this time.
My relationship to most of the bold sentiments is easy to assume.
"Must you value what others value, avoid what others avoid? How ridiculous!" – I've certainly stated my independence and separateness a time or two.
"Drifting, possessing nothing, like someone without a home"; no surprises there.
"I drift like a wave on the ocean, I blow as aimless as the wind"; yep we've heard this on the blog before.
But, this line, I am different from ordinary people, now there's the stanza that cut into me.
In his notes Mitchell untangles this sharp phrase adding, "I am more ordinary. When I am hungry, I eat; when I am tired, I sleep; that's all."
His addition moved me because I realized it describes the rhythm of life I find when I'm alone. When alone, I am often without distraction and can clearly see that all I need for a fulfilling life is food, sleep, and love.
Think about it… what else?
Our careers? Those guarantee food and a place to sleep. Our family, friends, partners? They guarantee love. (NOTE: I use the word "guarantee" to reflect our hopes and intentions, but I think it benefits us all to remember there is no guarantee… ever.)
When I take time alone, there is nothing I'm trying to do but observe the world around me. I also note how the food, sleep, and love point plays out with animals.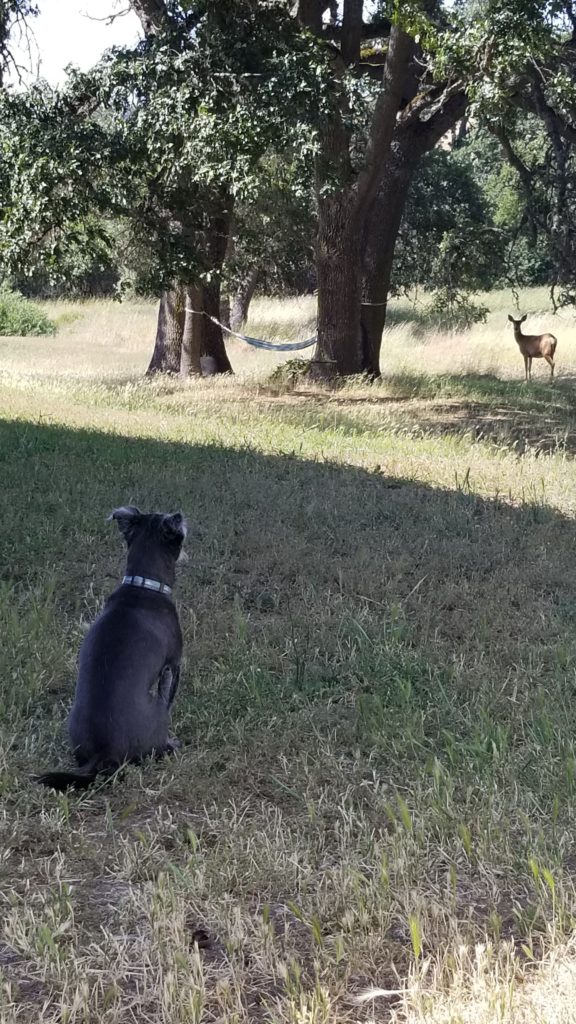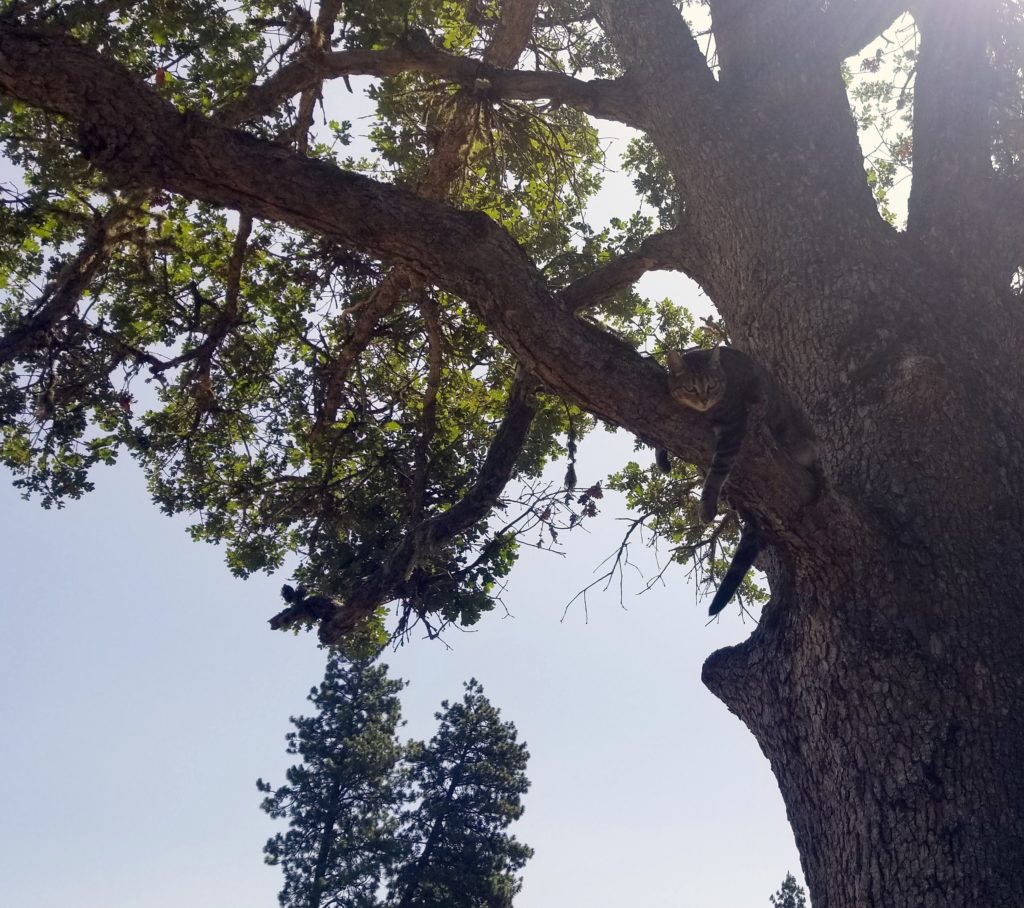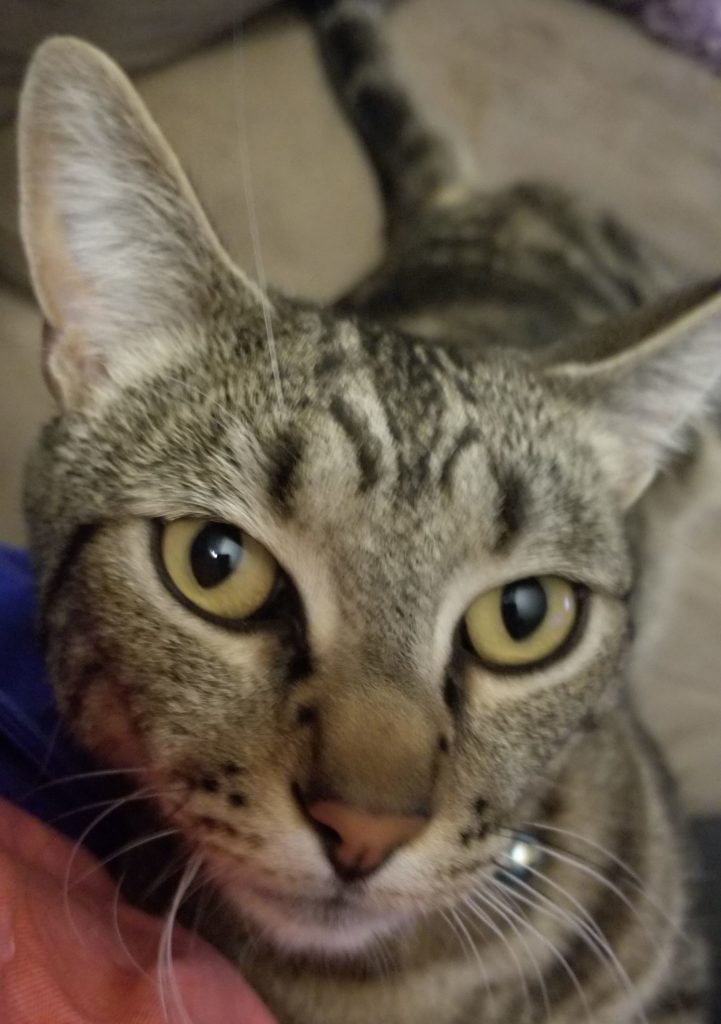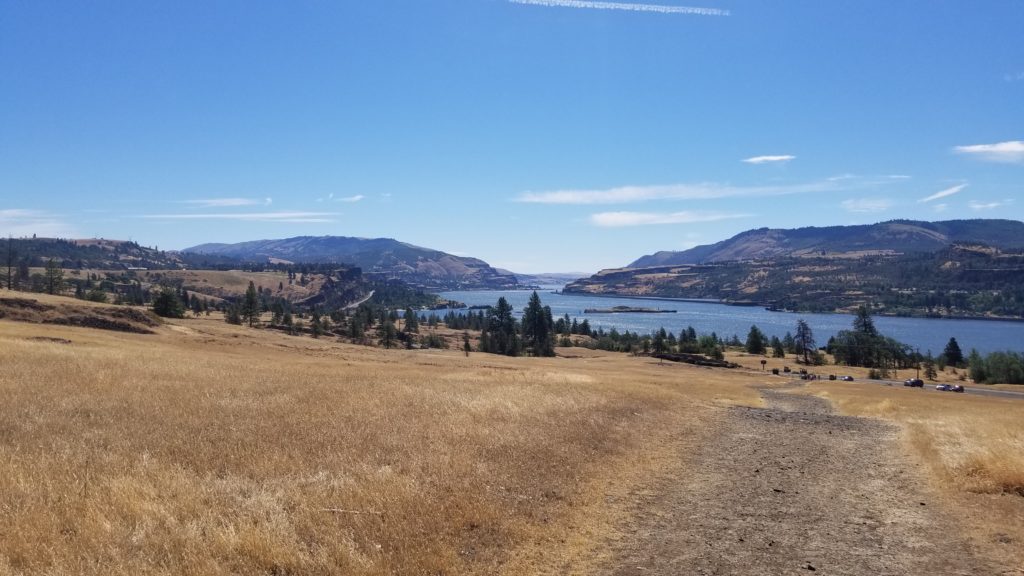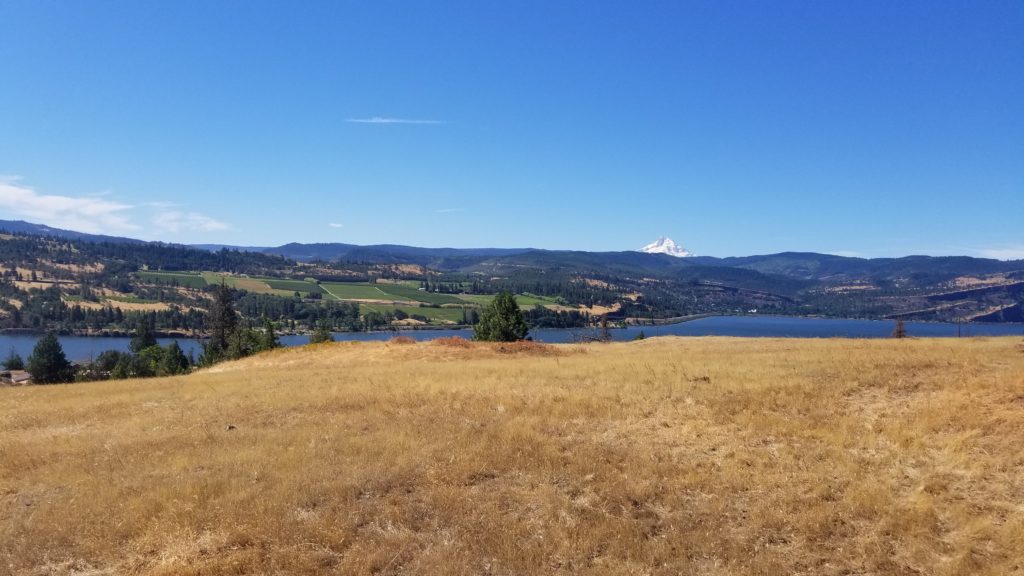 Consider that your pet may rarely ever leave your house or property YET they are excited to see you come home from work each day. I don't believe this excitement is due only to their brains not being "as developed" as ours. I believe their excitement stems from their needs of food, sleep, and love being met. They need nothing else to be excited about life.
Aren't these same needs, the only ones we humans have? If all of these were met for you, what else would you NEED to live a full life?
Observing and acknowledging these moments when alone, doesn't mean I want to spend ALL my time alone, of course. But, when I take the time to be quiet, to BE, I connect with this brilliant ordinariness. I find contentment in this space.
This practice of observing the world without distraction, shows me that whether alone or with others, if I'm participating in anything where I'm TRYING to create and fulfill needs outside of the basics, that's when I'm copping out; when I'm TRYING to make my life have MEANING, instead of connecting with the meaning of my life.
Perhaps I crave alone time so much because it's when I'm best able to stop TRYING and start actually living?
Right or wrong, that's where I'm at.
---